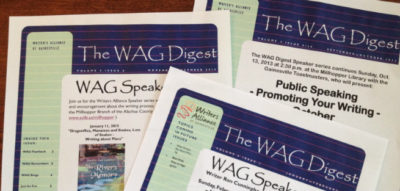 The WAG Digest, a Writers Alliance of Gainesville publication, is filled with writing news, tips, and contests. It also includes WAG BRAGS, such as news about member speaking engagements, classes offered, and recently published books.
Issues come out on the first day of February, April, June, August, October, and December.
If you have news for the publication, email the article to Editor Wendy Thornton two weeks in advance of publication.
You may download past issues shown below.