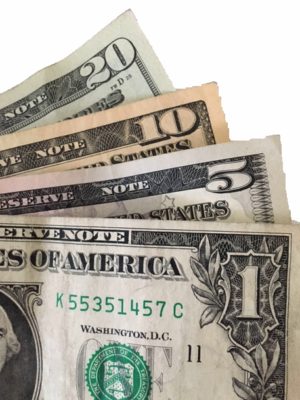 A prospective member approached me at one of our monthly meetings. "Are dues $36 a month? Or a year?"
"A year," I told her. At only $3 a month, she must have thought she was getting quite a bargain. She was! When WAG was founded in 2009, the dues were set at $36 a year and have never increased, yet the benefits have more than doubled.
So, what do you get for $36? For one thing, the dues cover expenses that allow WAG to provide information, inspiration, and support for writers in the community. Many of WAG's services are free and open to the public.
Anyone can attend monthly meetings, which feature programs on various aspects of writing. I always learn something helpful from the speakers, even if the topic involves a genre different from my own. The public can access our website and read our blog, and anyone can sign up for the WAG Digest, which is delivered via email every other month. The digest is full of tips, announcements, information on writing contests and conferences, calls for submissions, and much more.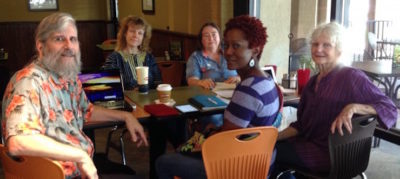 But some benefits are restricted to members. The most helpful to me has been my critique pod. A pod is a group of about a half-dozen writers with a common interest (such as fiction, poetry, memoir) who gather regularly to read and critique each other's work. When I joined WAG, I could string words together well enough to make sense, but my fellow pod members taught me how to actually write. Some folks belong to more than one pod, but you must be a WAG member to participate.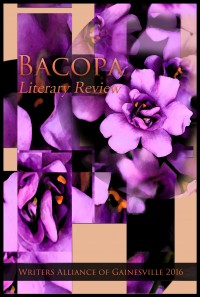 WAG publishes the annual Bacopa Literary Review, and each WAG member receive a free copy. In addition, a member's first submission to each Bacopa is always free.
If you are a member who has published a book and/or you have a personal website or blog, these can be listed on WAG's website. Note that the home page on the website features a member's book and a link to Amazon. Featured books are rotated, so everyone's book will appear on the home page at some time. Click on Books by Members and you'll find a complete listing. Also, if you go to Member Websites and Blogs and click on a name, you will be directed to that writer's site.
If your website or book is not listed, go to the "Get Listed" page, click on the + and provide the information.
Several times during the year, WAG participates in local events, such as the upcoming Art Festival at Thornebrook and last June's readings at Sal's Place. Members may sell their books at these events.
In September, the new Local Author Series began at the main branch of the Alachua County Library. This is an opportunity for WAG authors to promote their books and is a handy venue for a book launch.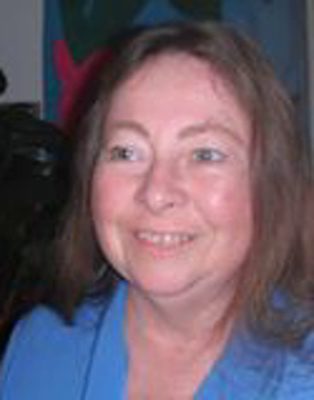 WAG also sponsors workshops, such as the highly successful and informative Marketing Workshop last August. Programs such as this are open to the public, but members get a generous discount. Speaking of marketing, WAG also sponsors monthly Marketing Coalition meetings in which WAG writers share their knowledge and experience on various topics such as self-publishing, social media, and book promotion. On Saturday, October 7, Mallory O'Connor will discuss websites.
With all these benefits, you get quite a bargain for a mere $3 a month.