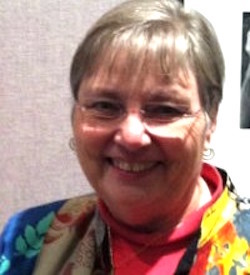 In the middle of writing your best paragraph of the day, the dryer buzzes, the doorbell rings, the dog barks, and shouts of "Mom, where is my backpack?" emanate from another room. Wouldn't it be grand to run away for some uninterrupted time to write?
A writers' retreat offers just that—concentrated, uninterrupted time to write. No dryers, no doorbells, no dogs, no kids.
In a recent article, The Write Life suggests twenty-five different retreats you might want to check out. Suggestions range from almost reasonable to outrageous. Some include yoga, hiking, meditation, and sightseeing. While it's great to dream about living the life of the jet setter, the goal here is not a glamorous trip to the Greek Islands, it's about giving you time to recharge your writing batteries.
Shaw Guides has a comprehensive list month-by-month of writers' workshops and conferences all over the U.S. and abroad. Many of these are instructional as well as providing time to write. This site includes detailed information about each retreat/workshop, including location, cost, length, number of participants, and specific focus if there is one. There are listings for memoir, screenplay, fiction, and general writing.
I recently attended my second St. George Island Writers' Retreat, a combination of workshop and retreat. Days are structured with large blocks of time to write, focused workshops before lunch and dinner. The artist in residence, Adrian Fogelin, provides private individual feedback on work in progress. Organized by WAG member, Perky Granger, several WAG members have attended this retreat over the years. I found it to be inspirational and energizing, the effects carrying over for several weeks after I returned.
All of this is lovely, but what if the budget is limited, time to travel nonexistent? There are ways to create your own writer's retreat if you're willing to plan ahead.
In The Write Life article "Want to Reach Your Writing Goals? Try a DIY Writing Retreat," author Alicia de los Reyes suggests a retreat is the way to give yourself the structure you might need to feel like a "real" writer. She suggests a simple change of scenery, setting specific measurable goals, and making a plan including time for snacks and coffee breaks. A few hours can make a great difference in your productivity. Plan to include ways to avoid the distractions that keep you from writing. Leave the cell phone out in the car, turn the computer's Wi-Fi off, go to the coffee shop across town instead of where you'll run into your neighbors or friends.
Writer's Digest blogger Kathryn Haueisen Cashen wrote in her post "Create Your Own Mini-Writing Retreat" that the first thing you need to do is rethink your definition of a retreat. The Greek Island and Tuscany suggestions in the first article are grand daydreams. Cashen suggests starting small—maybe even only 20-minutes of sitting in your car with your laptop. She suggests making a commitment to yourself to write for a specific block of time and to write it down—a contract with yourself. Heading out to a coffee shop or a library for an hour or so can be a real energizer. She says to assemble a portable writing kit, with inspirational or instructional books or magazines, your favorite writing instruments, a piece of art, or your favorite music on your MP3 player. This can go a long way to help create a mood. Setting specific goals for the session is critical. Your goal may be to complete research, explore potential markets, or "even doing nothing is a valid goal." If budget and time constraints are not too limited, go bigger. A hotel room at the beach, a cabin at a state or national park, or a rented camper for a few days will restart and restore your writing self.
I have had visions of getting a few writing friends together to run off for a two-day mini-retreat at one of our wonderful nearby B&B's. A place like the Herlong Mansion in Micanopy would be a grand setting for a historical fiction writers group to gather to write and share ideas and work-in-progress. With walks along historic streets, authentic old Florida atmosphere, and quiet places to tuck yourself in to write, as well as some quaint eating places. A grand retreat just a few miles from home. Anybody with me?