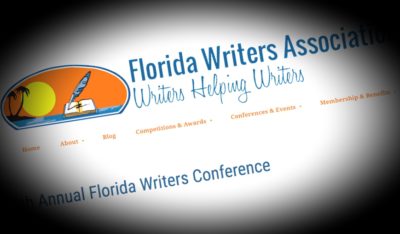 I was stuck. I needed something to energize my writing practice. Maybe I needed a review of the basics. Some strategies for marketing. Maybe meet a publisher or agent. Talk with others who write in my genre.
At the Florida Writers Association's conference in Altamonte Springs, October 19–21, I experienced all of the above in my two and a half of the scheduled four days.
Thursday night's Fiction Writers Boot Camp with Janice Hardy was a grand start,  a review of everything that goes into writing a novel. She focused not only on the structure of story, but also on what makes a well-developed character. "Whatever doesn't kill them, makes them more interesting," she said. She suggested writing a summary of the story from the perspective of the antagonist, just for yourself, with a little hint of maybe how the antagonist could win. Hardy's website, Fiction University, which she invited us to check out, offers thousands of free articles on writing craft.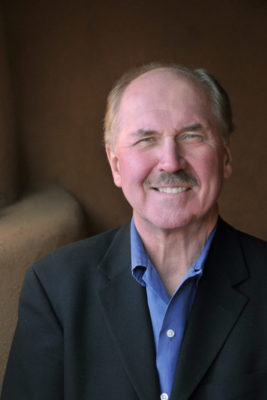 Friday morning Vic DiGenti, who presented a Novel in a Day workshop for WAG a number of years ago, interviewed David Morrell, author of First Blood, the start of the Rambo series. Morrell said the TV show Route 66 changed his life (after a difficult childhood – which can be "a goldmine for writers"). That TV show convinced him to become a writer. At seventeen years old, he wrote to Stirling Silliphant, the creator of the show, to ask if he would teach him to write. Though Silliphant declined in a return letter to Morrell, that letter was the start of Morrell's career. Silliphant's advice was to write, write, write. "You will eventually meet someone of influence who will help you. It's just that simple and just that difficult," Silliphant wrote.
Other sessions filled my morning: L. E. Perez on World Building (even memoir needs world building), and Heather Whitaker on Using Micro-tension to Write a Riveting Story ("Do you need tension on every page? Only the ones you want them to read").
My choice for an afternoon session was a second encounter with David Morrell, The Risks and Rewards of First Person Viewpoint – "You'd better have a good reason to use it."
If I had a cast-iron constitution, I could have attended several additional sessions on Friday. Each of the six time slots had a choice of five to seven workshops, but I had to allow myself a break midday because I truly felt my brain was full!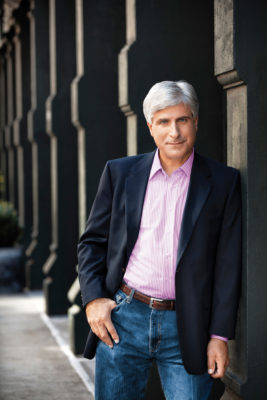 Dinner was followed by the Keynote with the Florida writer of best-selling thrillers, Steve Berry. He offered encouragement to writers to stick with it, tracing his own story as a lawyer-turned-writer – rejected 85 times before his first book was published.
My evening workshop choice was again Heather Whitaker on Advanced Point of View: Choosing the Right Narrator for your Story. Her presentation was the equivalent of a college class – but interesting –  and included homemade brownies for the diehards who managed to attend a 9:00 p.m. session. Whitaker suggested getting to know your viewpoint characters more intimately by interviewing them. Ask questions about their views on life, hobbies, even food preferences. Find out how they speak, their vernacular, and then weave that into the story. Another strategy is to rewrite a third person scene in first person through the eyes of the viewpoint character. Then switch back to third person. A stronger sense of voice will develop.
Saturday started with an 8:00 a.m. interview with Steve Berry. Vic DiGenti asked him about his research and writing processes. Berry consults 300-500 books for each of his Cotton Malone thrillers, and takes one tightly structured trip to get a feel for the scene where the majority of action takes place.He's a disciplined writer, working on three projects at a time. His personal stories gave attendees a glimpse into his life and sense of humor.
A panel discussion on the merits of fiction followed by a brain break, and then lunch rounded out Saturday morning.
The afternoon was devoted to a double session with Steve Berry on the structure of a novel. He threw in a pre-workshop impromptu session on marketing. Three things attract people to your book: title, cover and cover copy. Each one carries a different message and the three together give the whole message you want to convey about your book. Once you've attracted a reader, he says that the number one reason the reader doesn't stick with the book is that it lacks a cohesive structure.
Berry uses a three-act structure and six C's:
ACT 1 (20%

Character (20%) – getting to know the protagonist, antagonist

Crucible – what gets the character to do what he/she ordinarily wouldn't do

Conflict – scenes that get right into the action

ACT 2 (60%)

Complications – things that confound the protagonist, subplots.

ACT 3 (20%)

Crisis – when everybody comes together at the same place

Conclusion – in his genre, good guy wins, bad guy dies
Berry continued with advice on point of view, dialogue in general and concluded with his "Eleven Rules for Writing," including you can't bore, confuse, or annoy the reader; writing is re-writing. Berry said that his number one rule is "There are no rules, as long as it works."
Due to prior commitments, I had to cut my attendance short, missing a Saturday afternoon session, the evening banquet, and two additional Sunday morning sessions.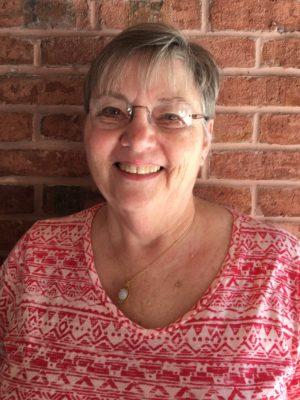 A writing conference is for anyone who has been bitten by the writing bug. If you're a beginning writer, there are sessions on the basics. If you're a veteran writer, there are sessions on enhancing what you already do and on marketing. If you want to energize your writing practice, attend a conference. The energy in the place can be contagious.
The Florida Writers Association Conference is always held in October. Next year, treat yourself to a few days of immersion in this world of writing. See you there!