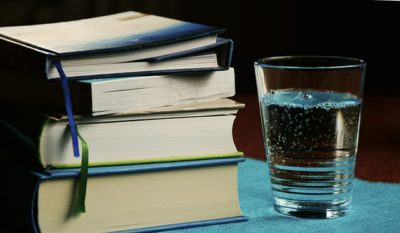 "The book you don't read won't help."

— Emmanuel James "Jim" Rohm, 1930-2009.
American entrepreneur, author and motivational speaker.
Do you remember the day you learned to read?
I learned in first grade at St. John the Apostle Catholic School. "Back in the day," kids didn't learn to read until first grade. Unless they were precocious, and few of us were, because precocious wasn't "necessary." Kindergarten was for coloring, painting, musical instruments and crepe-paper flowers. I learned the alphabet song, but I certainly didn't know the sounds the letters made.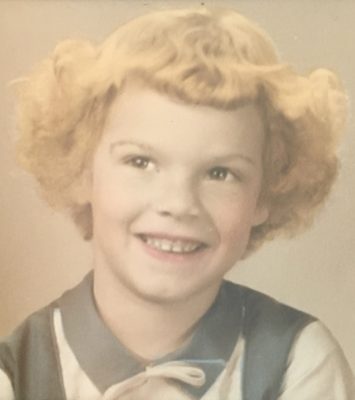 In Mrs. Smith's first-grade class, we were handed a primer with a picture of Dick and Jane on the cover. For months, we recited letter-sounds. Finally, the day came to string those sounds together. A boy stood up and began doing just that. I was clueless. A girl stood up next and did more of the same. Don't call on me. Don't call on me. I have no idea what's going on. Then a boy, just one seat away, stood up and read. I looked down at my book, on the verge of tears. And suddenly, I was following along. I could read.
My mother told me that I read the entire book to her that night. All six pages.
When it came to school-required reading, I was all over it. Every grade was divided into three reading levels, and I consistently read well enough to qualify for the top group. At the end of third grade I even won the award for best reader!
I read a Little Golden Book at the grocery store every time we went. Then put it back on the rack when my parents finished shopping. I thought my parents were broke, and I didn't want to obligate them with something they couldn't afford.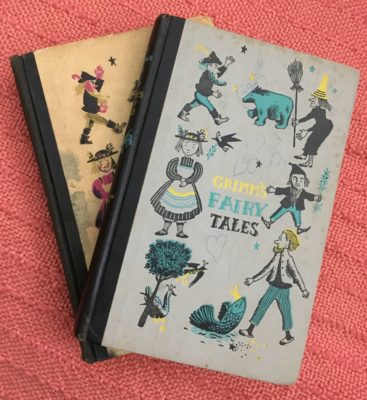 My family didn't go to the library. I went with a friend once, and I was baffled by the entire set-up. The librarian asked me if I wanted a library card. I declined, not knowing the rules or the price.
Later on, my parents ordered books through a catalog: Aesop's Fables, Grimm's Fairy Tales, and Greek Mythology—books that introduced me to characters I would remember the rest of my life,  making me feel "in the know" when others referred to them.
I loved the funny papers and the advice columnist Ann Landers. At one point, we received two daily papers. "Dear Abby" was in the afternoon paper—I deemed her column second best. Ann's advice was always better. And comic books! Archie, Betty, Veronica (hated her) and Jughead. Sugar and Spike. (But no Spiderman or Batman.)
In junior high, I finally became friendly with the Dewey Decimal System. The two Catholic schools I'd previously attended didn't have libraries. Each classroom had shelves with books I never looked at or brought home. But in seventh grade, I discovered the author Rosamond du Jardin. What? You never heard of her? After I picked up the first du Jardin book, I proceeded to read all seventeen syrupy novels.
The Tobey and Midge Heydon series: Great 1940s and '50s stories capture the essence of the malt shop era.
The Marcy Rhodes series: You'll love watching Marcy learn about love and life.
The Pam and Penny Howard series: The lovely twins! So different — and so alike! What boy gets which twin?
Many of my favorite books are the pop culture picks of the time: The Thorn Birds, Cold Mountain, The Kite Runner, Shogun, The Pillars of the Earth, The Nightingale. My favorite memoir is one I bought at a yard sale in paperback: A Girl Named Zippy. I had no idea it had been a New York Times bestseller. I liked the picture on the front and the blurbs on the back. You CAN (sometimes!) judge a book by its cover.
However, my point is not what I've read, but what I haven't read. Fret not, I won't be revealing my list here. I'll keep it on my computer. And on pieces of paper in various drawers. I failed to read the classics, except a few as assigned reading. I am still behind on the Bronte sisters, Emily Dickinson, and Herman Melville. I didn't read Little Women until I was in my thirties.
I am guilty of reading less than I'd like because I spend so many hours writing my own book, a memoir to be published in early 2018 (I hope!). It's a better reason than binge-watching Game of Thrones, but that doesn't ease my conscience.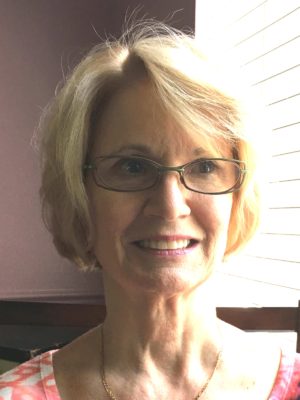 What I know about the books I didn't read is that I've missed so much. Every time I am inspired, entertained, enlightened, or amused by a book, I am reminded of what I would have missed if I hadn't picked up that title. It prompts me to wonder about all the knowledge I never gained, tucked into books I never read.
I need another lifetime to catch up. The problem is, there'll be more books written in that lifetime, too.
What about you? What books can you recommend that have inspired, entertained or enlightened you? Which ones do you still plan to read?