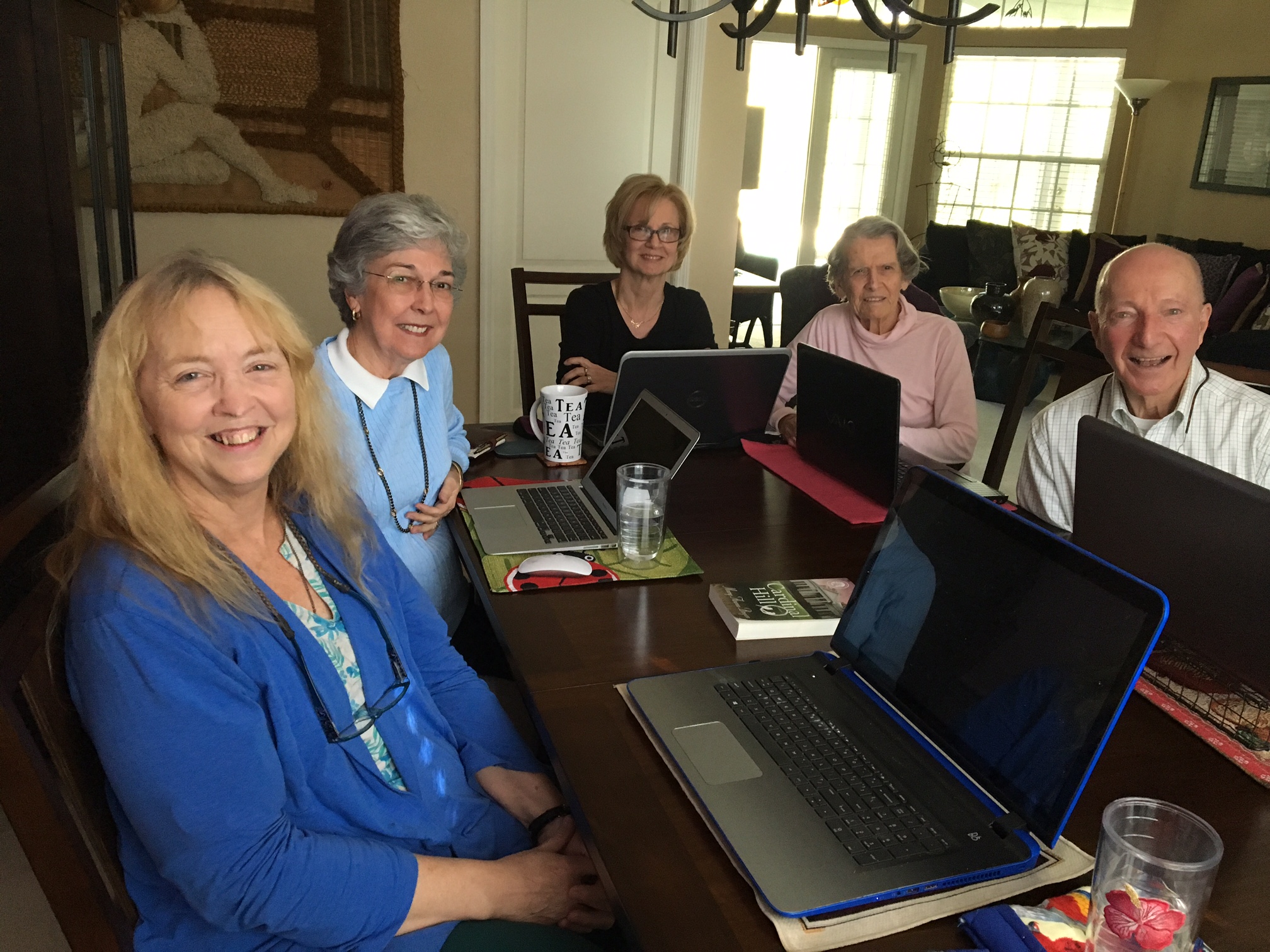 When Susie Baxter ascended to the throne as WAG president in January 2015, she asked if someone in our memoir/creative nonfiction critique POD would relieve her of her duties as POD leader. When no one volunteered, she said she would continue doing the job. The following day, I attended our monthly WAG meeting. As Susie greeted me at the reception table, I said my conscience had gotten the better of me. "I'll take over as POD leader."
Her shocked response of, "You will?" was quickly camouflaged as she added, "You'll enjoy it."
As POD leader for the past two years, I've found there are challenges, but the rewards are enormous. Take, for example, the high salary we POD leaders are paid. Right? I settled quickly into the role. After all, bossing people around and demanding strict adherence to the rules give me great satisfaction. As a POD leader, I have to set a good example when it's my turn to host a meeting. In that regard, I have the daunting task of preparing a glass of water for each member. Some even want ice!
Seriously, being a POD leader is rewarding, and it means steering, not bossing and demanding. All members of each POD determine the POD's guidelines and best procedures, such as how frequently to meet and where. The leader checks on the dates and assures that all or most of the members can attend. This is easily accomplished by email.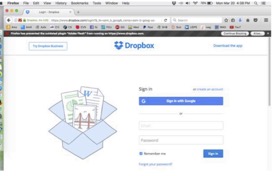 In our POD—the POW POD—named POW for Power of Words, we use Dropbox to share our submissions. One of my duties is to set up a folder in Dropbox labeled with the time and place of the next meeting. I also watch to see if I need to remind members as the deadline for submissions approaches. I do insist, of course, on having submissions posted by the Wednesday morning before our Saturday meeting. Or Thursday afternoon, if Wednesday doesn't work. Or Friday evening at midnight if that's the best a member can do. As you can see, I run a tight ship.
Another responsibility is timing the critiques. In our POD, each member has an 8-minute limit for giving feedback. We begin each critique with a positive comment before moving on to suggestions for changes. The writer patiently (!) listens to the ideas which we are reading together in the edited files in Dropbox, accessed on our laptops.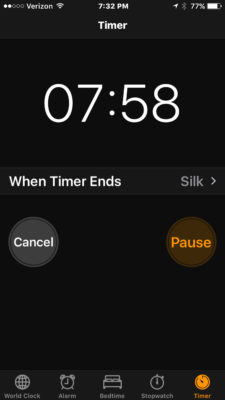 I use my cell phone to keep track of the time. I confess, once in awhile I'd be better off with a gong from the show of the same name. But other times, the critique doesn't even take the amount of time allotted. It always works out nicely.
I have found that I learn so much about writing from listening to other members when they're talking about the pieces we are critiquing. Even when the submission is not my own, I glean tidbits of good writing ideas.
You might notice that I spell POD in caps. The reason for this is my unmitigated admiration for these little offshoot groups that add such value to WAG membership. The nat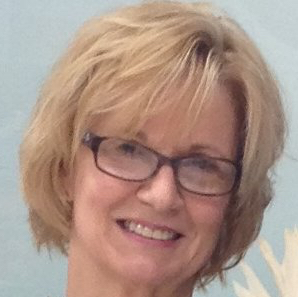 ural connection among members is strengthened with each chapter or piece submitted. We bond over commas, paragraphs, and run-on sentences. Our dedication to helping one another enhances our devotion to our craft.
If you need a POD that WAG doesn't have yet, start one by contacting Skipper Hammond. Then grab your cell phone and laptop and lead the way!