Editor Jackie Smith Gives Freelancers Advice
June 11, 2017, 2:30 PM

-

4:00 PM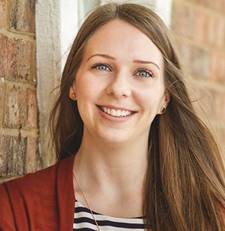 At WAG's June general meeting, Advantage Publishing Editor Jackie Smith gave aspiring writers tips from the editor's side of the desk. Freelancing allows writers a flexible schedule and the potential for earnings "on the side." Editors like to use freelancers because it allows for more diversity in content. On the down side, a freelance submission versus an assignment can mean you're writing for free.
Writers should be guided by their curiosity. "Write what you know and what you would like to know" (example: an interview).
Smith encouraged writers to not be afraid to pitch to an editor. "It's a skill you will develop the more you do it." However, writers should do their homework before submitting. Know the publisher's needs, style and word count preferences, and seek feedback. The submission process is more casual these days, particularly on the local scene, so email submissions are acceptable and encouraged.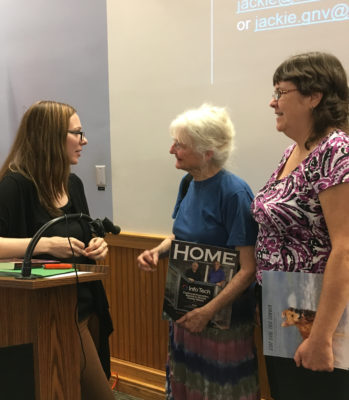 You do not need a structured abstract. A basic resume and small sample is fine. A title and pull quotes are always appreciated. Submit only one subject, not a "ton of content." It is okay to ask when the piece will be published and what the pay will be. Advantage's three publications pay $50 per page for the average six-page article, but there is a wide spectrum, both locally and nationally. Smith cautioned, "You can, of course, be paid only in exposure but should know what your worth is and not be afraid to walk away. It is easy to lower your rates but impossible to raise them." Writers should be cognizant of tax-reporting thresholds and submit a 1099. Develop an invoicing process.
Smith noted that Millennials are reading more online publications, but hard copies are regaining popularity. She advised writers to be sure to ask for a pdf of a final online article and a direct link to the published work. This is important for building a portfolio. Accept low resolution if pictures are included.
Deadlines must be respected! Delays cascade among editors, proof-readers, designers, printers. Writers should understand publishers' timeframes. An "evergreen" article which could be printed at any time of year, is not of great concern, but articles related to holidays or seasons must be planned in advance. Home magazine works two months in advance.
Smith reminded us writers that we likely won't have editorial control when we make a freelance submission. The publisher then owns the piece and can edit or cut as its editors see fit, without consulting the freelancer. Smith handed out a tips page which included industry vocabulary that writers should be familiar with and a list of local publications and helpful websites.
Advantage Publications in the Gainesville Area are:
            Home: Living in Greater Gainesville, bimonthly magazine
            Business in Greater Gainesville, monthly magazine
            Guide to Greater Gainesville, annual relocation guide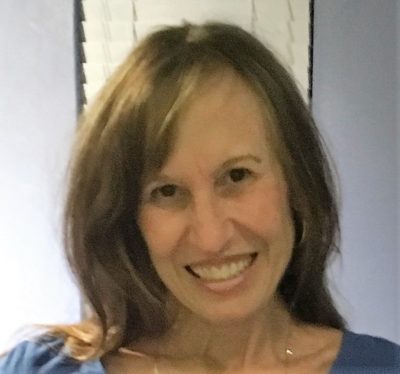 Summary of program provided by WAG member Bonnie T. Ogle. Thanks, Bonnie!