I notice more and more—how shall I put it?—dead people have pre-written their own obituaries. This may be a morbid subject for some, but when you reach a certain age, you know what is coming and you recognize it could be any time. Any minute, really. So why not write your own obit?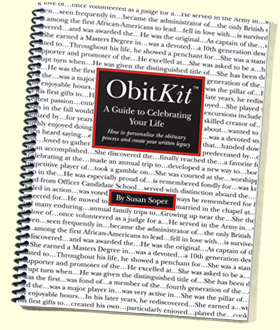 The Internet provides lots of help. Check out, for example, the Obit Kit. Be careful about who sees your pre-written obit, though. Some have inadvertently been published before their "due dates," as in the case of Kirk Douglas.
In my thirties or forties, death seemed like some far-off thing in the future, not seeming very real at all. Then suddenly, I'm older and attending funerals of friends and relatives who are my age.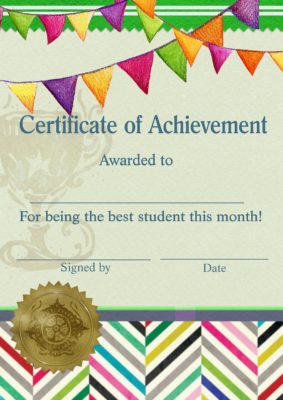 Reading my friends' obituaries recently put the fire under my feet to think about what my own might say. Or what I would like my own to say. The more I thought about it, the more I realized I had some things to do if I wanted my obit to be anywhere near what I was thinking of writing. Kind, generous, and good-natured might take a little work! Would a few more awards and honors be possible before the end? I haven't had many of those since my school days.
The obits pre-written by the deceased seem so much more personable than the ones that are hurriedly done by relatives to get them into the newspaper before the funeral. Not that I think loved ones can't write a good obit, but it is a stressful time for them, with a deadline (pardon the pun). And in my opinion, anything that can alleviate stress on a bereaved family would be a good thing. Plus, who knows me better than me? The Obituary Guide has it all, and Poytner's News University even offers a course if you'd like to make writing obits part of your life's work.
I came up with a few "rules" for writing my own obit: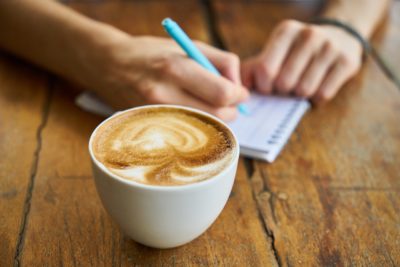 Comment on my death, and put some humor in it.
Focus on life, and don't be boring. Show, don't tell.
Use all the senses while answering those W's—the where, why, and when.
Don't be too wordy, no more than 500, but no less than 150.
Include a 3- or 6-word summary near the end to make it memorable.
Ask relatives for input . . . at least make them feel included.
I'm not sure all of these rules will work, especially answering the W's. Some of those may need blank spaces. After all, how can I know the where, why, and when. But at least I can write the lead, and the others seem doable.
In the flowers or donations area, how about planting a little flower or bush or tree in a yard in my memory, or visit an older acquaintance not seen for awhile, or do something nice for a stranger in lieu of flowers.
I belong to a "writing our life history" group that meets at Millhopper library, where we share stories—no critiquing, just lots of fun. It's my favorite outing of the month. I think I'll try out my obit on my life-history friends, once I've written it, that is.