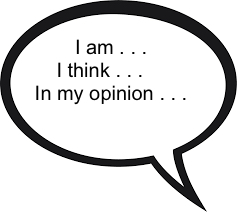 When I first started writing, I thought point of view meant my opinion of something. After I posted my first story on a writing website, I was quickly enlightened. A critiquer told me I jumped around in my point of view. Point of view? What was that? With a Google Search, it didn't take long to find out what I was doing wrong, but even now, I sometimes have trouble with point of view or POV, as I have come to know and love it.
First person is the easiest way for me to write since it is my opinion on everything, if I wish to express it. And it is the coziest of all the viewpoints, just me and my reader. I write it as though I am talking directly to you, just as I am now. Memoirs are almost always written in first person, but many fictional novels and plays are done that way, too. When I read a novel written in first person, I feel an immediate connection — I am being included in a secret. I think of writing in first person as being similar to testifying in court. Tell only what you have witnessed. Hearsay not allowed. You can add lots of your emotion, and no one will say, "objection."
Of course, as in court where you can commit perjury, the unreliable narrator who writes in first person may tell you one thing, and later in the book (or movie) you find it to be untrue. Think Gone Girl and all those fake flashbacks. That's allowed, but it won't make you any friends. I try to stay away from that because the reader may feel he is being tricked, and he may turn on me if that happens. He may even quit reading. He will certainly not like being purposely confused that way.
But, then, rules are made to be broken. In the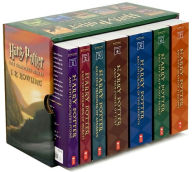 Harry Potter series, much of it is written from Harry's point of view, but in some places the reader must know more than Harry does, so Rowling shifts to third person omniscient. I was surprised to find this because of the many times I've been told you mustn't change point of view, but if it works, and it certainly works, who am I to object? The one hard and fast rule is not to change point of view within one scene, unless you're a god like Stephen King.
The most popular uses of second person point of view (the "you" word) are in do-it-yourself or self-help articles or technical books. The only time I utilize this POV is when I write a speech, but if you listen to music, you hear songs that do it all the time. I know you remember Carly Simon's You're So Vain. When I write in second person, I always sound preachy, so I try to avoid it. It is difficult to use second person successfully in fiction.
Now, for third person limited, the one where I always (almost always) get into trouble. I find I want to be the know-all, be-all, third person, but I end up totally confusing my reader. Floundering with third person point of view is a clear sign to a reader that I'm an amateur writer. I chose this topic to blog about because I find that if I write about something, I always understand it better. Not that it will make me a professional, but I will gain some knowledge just by doing some research on the topic.
In a third person limited narrative, four main people are involved: the author, the narrator, the protagonist, and the viewpoint character. Yes, that's right, the author and the narrator are two different people. The author makes up the story and writes it down, or types it up. The narrator watches the story unfold and describes it to you as you read. You can't think about the author who made up the story. You have to believe in the narrator to "follow" the story.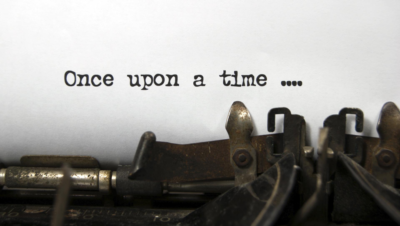 In third person limited point of view, the narrator witnesses all these believable events through the eyes of one character in the story. After the scene is set and the viewpoint character is chosen, all thoughts, opinions, speech, everything that happens is seen through the eyes and senses of this point-of-view character. If he cannot see it, he doesn't know it's happening. He can't see behind him. He can't know what someone else is thinking or feeling. The narrator must keep his separate opinions to himself because the reader does not want to be reminded that the narrator is there, separate from the POV character. Little asides and corny jokes are not allowed. In fact, the reader wants to forget all about the narrator and be immersed in the story.
At first, I thought the protagonist and the POV character had to be one and the same, but they can be different. Think about The Great Gatsby. Jay Gatsby is the protagonist, but we see the story through the eyes of Nick Carraway (POV). The protagonist is merely the main character. The author gets to decide these things, but once decided, he must be consistent or the reader's attention will stray.
Third person point of view does not have to be limited — that is, limited to one person. More than one person in a story can tell the story, as long as a given scene description sticks with just one. Think Clarice and Hannibal Lecter. The reader would not be as involved in what was going on if Silence of the Lambs were told only through the eyes of Clarice. But even though more than one person tells the story, it does not become third person omniscient point of view. That would give away too many secrets. I'll save that one for another post after my brain has fully absorbed the research for this one.