Thank you for your interest in writing a blog post that will benefit other writers. Please follow these guidelines:
1 – Content: Must be original, not previously published online or in print. The article should be related to writing or to the WAG organization. For ideas, read WAG's blogging topics and check out "30 Inspiring Blog Post Ideas for Writers." Please email your chosen topic to the blogmaster to clear it and get your post scheduled.
2 – Length: 500 and 1000 words
3 – Format and Style: Write in first person. Avoid beginning with italics/boldface/quote/poem–or anything except straight text. Blogs may include personal opinions. If you have published, feel free to reference the publication(s) if related to your topic; however, this blog post is not the place to promote your own publications(s).*
4 – Links: Include several links. You may link to other pages on the WAG website and to websites that will give your reader additional information on the topic. There is no need to make the links yourself; just send along the URLs of the sites you wish to reference; the links will be inserted for you. A post must include at least one link or it will not be published. How many links are desirable? Some say 3 to 5. Others say 1 to 2 outbound links are sufficient to increase traffic to your blog post.
5 – Hints to increase traffic to your post: Search engines reward website pages with the right combination of  "signals." Include 1 to 2 outbound links. Choose a catchy title using key words. Repeat the key words in the first sentence and again within the first paragraph. Use numbers in the title (e.g., Best 8 Ways to Promote Your Book). Include a photo or illustration.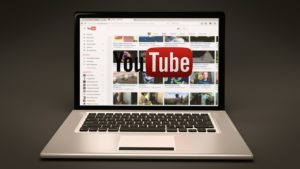 6 – Images: Include at least one high quality (jpg or gif format; no more than 100 kb) image that relates to your post. Credit the photographer or give the source. Youtube videos may be included without attribution.
7 – Bio and photo of yourself: For your first post, include a bio (no more than 50 words) and a high quality photo of yourself. If you have a website, include the URL. For bio examples, look at previous posts.
8 – Submissions: To submit your post, paste it into an email and send to the blogmaster who scheduled the post.
9 – Timing: Blog posts are due on Fridays for posting during the following week. Please submit no later than your agreed-upon Friday deadline.
10 – Rights: Please include this statement in your email: I give the Writers Alliance of Gainesville one-time non-exclusive digital rights to publish this content.
11 – Permissions: If you are including an image to which you do not own rights, please have the creator of the image also send an email giving WAG permission to use the work. Images will not be published without permission. Youtube videos do not require permission.
12– Editing: Your piece will be edited for appropriateness, length, clarity, proper English and use of language. An editor may contact you.
13 – Publication: You will be notified when your piece is posted, after which you should check periodically to see if viewers have left comments.
_________________
* To have your book(s) posted on the website's book pages, fill out the "Get Listed" form.