WAG at the Life Expo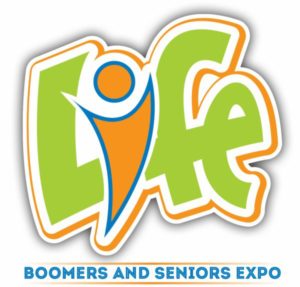 WAG had the unexpected opportunity to participate in the LIFE EXPO on Saturday, September 23, 2017. The Gainesville Sun designed the event to publicize products, services, and opportunities for active boomers and seniors. It was held in the Holloway Touchdown Terrace, an air-conditioned room at the north end of the Ben Hill Griffin Stadium.
Attendees enjoyed visiting exhibits and seminars relating to health, wellness, hobbies, sports, travel, home, garden, automotive and more.
A big thanks to Joan Carter and Penny Church-Pupke, who organized WAG's participation in the six-hour event and to all the WAG Members who assisted in the booth, promoting WAG and selling fellow members' books.
Joan reported that 156 books by 18 WAG authors were displayed, plus Bacopas. Eleven authors participated in at least one aspect of the event, from setup to cleanup. This is especially remarkable since some of the volunteers were still recovering from Hurricane Irma, having had no electricity, communication, and water for several days. What a show of support!