Ron Haase: The Good, the Bad, and the Surprising of Self-Publishing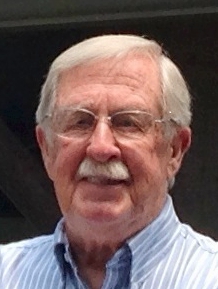 Professor Emeritus Ronald W. Haase, who taught architecture for twenty years at the University of Florida, will share his experience of transitioning from the college teaching environment to creating fiction while incorporating his respect and knowledge of architecture. Haase will explore the good, the bad, and the surprising of self-publishing. His book, Classic Cracker: Florida's Wood-frame Vernacular Architecture, won the 1993 LoPresti Award for excellence in art publishing.
In his retirement, Ron Haase is writing fiction with the same sense of structure and design. His hybrid first novel, The Last House, incorporates the journey of a husband and wife and their love of building four houses, examining more fully the cracker-style architecture of Florida. The decades' long journey introduces the reader to the ghosts of several notable Floridians who come along in support of the ride. Readers appreciating fine pen and ink drawings will enjoy viewing and studying Haase's architectural designs illustrating the book. Haase is a Fellow in the American Institute of Architects.